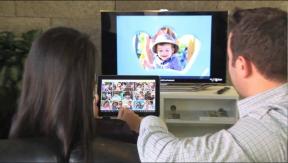 Albuquerque, N.M. — Conn's has opened its first store in New Mexico.
The new showroom is a HomePlus format store that highlights furniture and mattresses.
Conn's, which operates 66 stores in Texas, Oklahoma and Louisiana, said it also plans to enter the Arizona market as part of a 17-store expansion over two years, and is targeting additional states for 2015.
"We are pleased to open a Conn's HomePlus location in Albuquerque, which represents our first store in New Mexico," chairman/CEO Theo Wright said in a statement. "We look forward to serving the community by providing exceptional customer service, brand name products and affordable financing programs."
Conn's opened its first HomePlus prototype store in Waco, Texas, in June. The expanded format features 45,000 square feet of retail space, of which 23,000 is devoted to furniture and mattresses, the chain's fastest-growing product categories.
The newest store is located at 45 Hotel Circle in Albuquerque and employs about 50 sales associates.