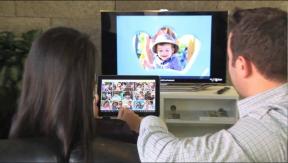 Mesa, Ariz. – Conn's, the multiregional furniture, bedding, majap and CE chain, has opened its second showroom in Arizona.
The HomePlus-format store, located here, is the company's first in the Phoenix metro area.
Conn's first entered Arizona last December with a HomePlus store in Tucson, and opened its first New Mexico location in November. It now operates two stores in the state, in Albuquerque and Las Cruces, and will soon extend its Southwest foray to Nevada.
The company said it plans to open 10 to 12 new stores in total this year, including additional locations in Arizona, and will begin upping the pace of expansion in 2015. It ultimately envisions itself as a 200-store chain that spans the southern tier of the U.S. from Colorado to the Carolinas.
The company currently operates 71 retail locations, including 58 in Texas, six in Louisiana and three in Oklahoma.
Driving Conn's growth is its burgeoning furniture and bedding business and the new HomePlus retail format that devotes increased floor space to those categories.
Latest posts by Alan Wolf
(see all)