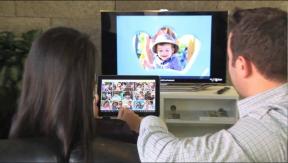 Arvada, Colo. — Conn's is about to enter the Denver market.
The multiregional furniture, bedding, majap and CE chain initially plans to open six to eight area stores beginning in the first quarter, and has leased a 264,000-square-foot distribution center in nearby Aurora, Colo., to support them.
The first showroom will be located in a 42,000-square-foot storefront here in this Denver suburb, and will be followed by stores in Aurora, Cold Springs and Greeley, Colo., Conn's retail president David Trahan told TWICE.
The Texas-based company currently operates more than 70 retail stores in Texas, Louisiana, Oklahoma and its two newest markets of New Mexico and Arizona.
In recent investor presentations Conn's has indicated the "long-term potential" of operating upward of 200 stores across the southern tier of the U.S., from Nevada in the West to the Carolinas in the East.
The new Colorado beachhead may also serve as a jumping off point for other nearby markets, Trahan said.
The move into Denver would make Conn's the first multiregional big-box CE and appliance chain to serve that market since Ultimate Electronics, which closed shop in 2011.
Trahan described the Colorado market as a natural fit for the company, with many credit-constrained and underserved consumers who can utilize the chain's in-house financing.
The move was preceded by nearly two years of planning, and follows successful Western incursions into Arizona and New Mexico, Trahan said.
In Arvada, Conn's will occupy the former site of a HomeBase store, a local home-improvement chain that went belly-up in 2001, according to a report in the Colorado Real Estate Journal. The new showroom, like all new Conn's locations, will be a HomePlus format store, which dedicates increased floor space to furniture and bedding, and generates 10 percent to 15 percent more sales volume than older-format stores, the company said.
At 42,000 square feet, the showroom is also larger than the typical 35,000-square-foot footprint for Conn's HomePlus locations.
The retailer signed a long-term lease for the distribution center, which was formerly occupied by Crocs, and has the option to expand its space as needed.
During its most recent quarter, ended July 31, Conn's reported sharply higher earnings and revenue due to rising comp-store sales and product margins, particularly within its fast-track furniture and bedding businesses.
Latest posts by Alan Wolf
(see all)