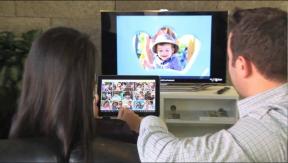 Chicago — Cobra Electronics has begun shipping its smallest radar detectors, the updated SPX line.
The line consists of three models. The flagship SPX 7800BT makes use of the company's iRadar alert-sharing community, and also features Aura speed and red-light camera notifications, verified user-reported alerts of upcoming live police locations, and other real-time traffic threat information via a paired smartphone.
All three have Cobra's LaserEye 360-degree laser detection technology, the company's IntelliShield quad-level false signal rejection, auto mute/IntelliMute/IntelliMute Pro, five-level graphical signal strength meter, voice alert, car battery voltage display, and low-car-battery warning.
The SPX 6700 has a white OLED graphics display, while the SPX 7700 and SPX 7800BT have color OLED displays with user-selectable color themes.
The SPX 6700 is available at Best Buy for a $199 suggested retail, while the SPX 7800BT is available exclusively through Shop HQ through the end of the year for $259. The SPX 7700 is available at Cobra.com for
$229.