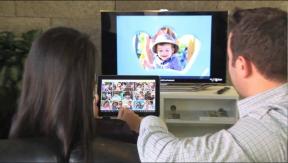 New York – Chain stores sales rose 3 percent for the November-December holiday period, compared to a 1.8 percent increase in 2012.
According to a report by the International Council of Shopping Centers (ICSC), compiled from a tally of monthly reporting firms, comp sales rose 2.1 percent in November and 3.4 percent in December.
Despite the stronger sales, individual retailer performance was "very uneven," the trade association said, and results were extremely promotional across a wide spectrum of retailers, causing some merchants to warn of weaker earnings for the quarter.
Indeed, Toys'R'Us reported a 4.7 percent dip in U.S. comps for the nine weeks ended Jan. 4, which the No. 1 playthings chain attributed to the late Thanksgiving. Strongest performers included the learning, seasonal and core toy categories.
Observed ICSC chief economist and research VP Michael Niemira, "While some retailers undoubtedly faced a tough holiday season with more promotional activity, bouts of adverse weather, and a cautious consumer, overall industry sales met expectations and managed to outpace last year's growth rate."
For the full calendar year, chain sales rose 3.3 percent, representing the strongest annual performance since a 4.7 percent spike in 2011.
Looking ahead to the new year, ICSC projects that January comps will come in between 3 percent and 3.5 percent.
Latest posts by Alan Wolf
(see all)