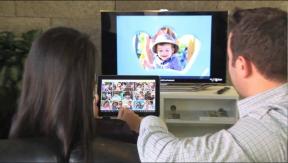 New York — Comp sales at chain stores rose 3.9 percent in June, a tally by the International Council of Shopping Centers (ICSC) shows.
The increase was the strongest since January's 4.5 percent gain, and excluding drug stores, comps rose by 5.3 percent in June, the trade group said.
ICSC chief economist and research VP Michael Niemira said the data "continues to paint an improving picture" after a softer first fiscal quarter (February to April), and described the numbers as encouraging for the summer months. Indeed, ICSC is projecting a 3 percent to 3.5 percent increase in July comps for chain stores.
Contributing to the June increase was Costco, which this morning reported a 6 percent rise in comps and an 8 percent increase in net sales, to $9.9 billion, last month. Traffic was up 5 percent and the hardlines category rose by the mid-single digits, although CE wasn't cited among the sector's drivers as it had been for the past year.
Latest posts by Alan Wolf
(see all)