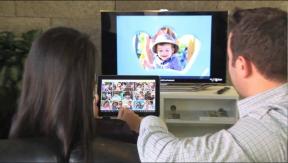 Arlington, Va. — The Consumer Electronics Association (CEA) announced a lineup of global technology leaders to provide key industry insights at its inaugural CES Unveiled Shanghaito be held on April 8 in China.
The event is the first in a series of international showcases this year to be held in key countries around the world by CEA to highlight select exhibitors and their latest innovations, CEA market research and country-specific experts and influencers.
CES Unveiled Shanghai will include a keynote address from Hisense Chairman Zhou Houjian, opening remarks from the China Electronics Chamber of Commerce's Madame Qu Weizhi, and a panel discussion with top global tech executives. This half-day, invite-only event brings together leading technology companies from China along with multinational brands, top media and key industry influencers to see the world's latest tech trends across China and the Asian marketplace.
CEA said that Ford is the official automotive sponsor of CES Unveiled Shanghai.
"We're thrilled to launch CES Unveiled in Shanghai," said Gary Shapiro, president and CEO, CEA. "China is a critical driver of the global tech industry. CES Unveiled Shanghai will enable our audience of media, analysts and industry affiliates to experience the latest consumer electronics innovations, explore global trends, and hear insights from top tech influencers in this critical market."
CES Unveiled Shanghai will run from 8 a.m. to 2 p.m. at the Kerry Hotel Pudong in Shanghai. Shapiro and Karen Chupka, senior VP, International CES and corporate business strategy for CEA, will also discuss the 2015 International CES.
Top 2014 CES Innovations Design and Engineering Award Honoree products will also be on display.
The current CES Unveiled Shanghai exhibitors include Broadcom, Changhong, Ford, Gibson, Haier, Hisense, QAT, TCL and ZTE.
Companies interested in exhibiting at the CES Unveiled Shanghai should contact Li Wei at [email protected]. Editorial press interested in covering the event, please contact Allison Fried at [email protected]. For more event information, visit http://www2.ce.org/e/26962/2015unveiled/67w1b/85258905.