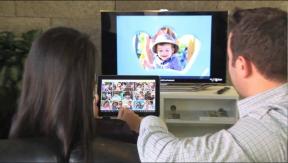 Arlington, Va. – The 2013 International CES will unveil the latest wireless technologies and trends during the annual show to take place January 8 to 11 in Las Vegas.
The Consumer Electronics Association (CEA), which owns and produces the show, said in mobile technology advancements in accessories, the cloud, e-books, embedded technology, smartphones and tablets, through a series of keynote addresses, supersessions, conference tracks and TechZones dedicated to future trends in wireless will be featured.
More than 1,200 exhibitors will showcase wireless technologies at the 2013 CES.
Dr. Paul E. Jacobs, chairman and CEO of Qualcomm Inc. will deliver a wireless-focused preshow keynote address. Dr. Jacob's keynote will highlight Qualcomm's "Born Mobile" theme and address mobile technology's role in the world. The keynote will take place at 6:30 p.m., on Monday, January 7, in The Venetian Palazzo Ballroom.
Verizon's Lowell McAdam will also keynote CES as a world leader in providing innovation in communications, mobility and entertainment. McAdam's keynote address will take place at 4:30 p.m., on Tuesday, January 8, in the Venetian's Palazzo Ballroom.
The conference program at CES offers a number of SuperSessions that deal with wireless technology. Mega Trends and Mobile First World will discuss the most important trends in consumer Internet and a mobile-first world. Also, The Brand Matters SuperSession, sponsored by MediaLink and moderated by Wenda Harris Millard, president of MediaLink, features a panel of young people to discuss media consumption habits and answers the question, "How are your consumers REALLY engaging with Digital Media?"
The Smartphones and Tablets conference track offers nine sessions. These sessions will address the newest technologies and explore how smartphones and tablets are revolutionizing the consumption and monetization of content.
In addition, the Wireless Communications conference track offers five sessions that focus on the ever-expanding wireless world. Content in the Cloud also offers six insightful keynotes and four lively panel discussions highlighting the latest advancements in cloud-based solutions in different electronic products. These sessions will address the future of wireless technologies and will provide information on what is needed to lead and keep up with the speed of innovation.
The 2013 CES will feature more than 20 TechZones. The Wireless Mobility Brought to You by Qualcomm TechZone is the hotspot for wireless technology. The MEMS TechZone is another wireless-focused area on the CES show floor. MEMS showcases the industry's most innovative companies that are driving the adoption of wireless technology in mobile phones, game consoles, tablet PCs and other hot consumer-electronics devices.
For more information on TechZones and product categories, check out the official CES Show Floor page.