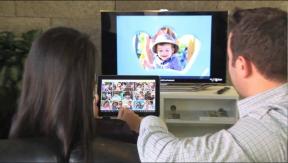 Arlington, Va. — The Consumer Electronics Association (CEA) announced today a broad array of technology policy-related panel discussions to be held at the Innovation Policy Summit during the 2014 International CES, to be held in Las Vegas Jan. 7-10, 2014.
The CES Innovation Policy Summit includes top government officials, entrepreneurs and policy experts who will underscore the relationship between technology innovation and public policies while addressing major issues impacting American innovators and U.S. competitiveness, CEA said.
The CES Innovation Policy Summit session panels include the following:
Tuesday, Jan. 7:
Stop Fighting and Fix It: Making Music Licensing Work for Innovators, Artists and Consumers
Startups and Public Policy: Obstacles and Opportunities
Driving Towards the Future: Pro-Innovation Policies and the Connected Car
Wednesday, Jan. 8:
Battling for the Best and Brightest: Immigration Reform and the Innovative Economy
The Internet of Things and the Home of the Future
Patent Litigation Reform: Who Are You Calling a Troll?
Spectrum Spectacular: Slicing the Nation's Airwaves
The FCC's Regulatory Agenda for 2014
Thursday, Jan. 9: Change is in the Air: New Policies for Using Consumer Electronics on Airplanes
Energy Efficiency Initiatives for Electronics: What's Working and What's Not
E-Waste: When Will it End?
Green Standards: Who Should Run the Show?