"I'm sorry Dave. I'm afraid I can't adjust the lighting now"
Syfy, the TV network, showed it Syfy Sync app that works with Philips Hue lightbulbs to enable viewers to sync immersive custom-built "lighting tracks" to their favorite Syfy original programs.
But did he survive re-entry?
3D Systems showcased Foreverence customized 3Dprinted cremation urns, including a 22-inch-tall Space Shuttle Columbia urn created for a NASA engineer.
Songs From The Big Pink
Babypod is a small tampon-shaped intravaginal speaker designed to play music to a baby in utero. "It's only natural that we give them the best acoustic experience possible," the company said.
Engineered To Be W-i-i-i-i-i-ld
SRI International and Yamaha Motor announced a collaboration to build the world's first autonomous motorcycle- riding humanoid robot to "aid development of future motorcycles, improve motorcycle safety, and push the limits of what is possible in design and performance."
Turn down that hexadecagon!
Phonotonic is a 16-sided smart handheld pod that translates a user's hand gestures into music. Two Phonotonics can be linked via Wi-Fi so users can collaborate in the same room or thousands of miles apart.
The smell of power
Buqu showed a line of whimsical portable power accessories in playful shapes, including a Pina the Pineapple infused with pineapple scent and Wallflower the Flower infused with fresh rose petal scent.
Up, up and away
A personal jet-powered backpack that takes off and lands vertically, can top 10,000 feet and fly 100 mph for more than 10 minutes? And made affordable by developing 3D-printed modular parts? Thank you JetPack Aviation and AirWolf 3D! Can I go back in time and tell my 10-year-old self our dream has come true?
Portable Qi
The De Rigueur Smart Sleeve is a portable Qi-enabled wireless charging wallet for a smartphone. It can be stored in a pocket or backpack and delivers two full phone charges, wirelessly, before it need to be recharged. An app monitors charging progress and remaining charging ability. It remains fully charged, unused, for 15 days.
Green relief
The ReliefBand is an FDA-cleared wristband device that eliminates the nausea associated with motion and morning sickness. The band modulates the neural pathways between the brain and the stomach, via the vagus nerve, restoring normal gastric rhythm and relieving nausea.
Wocka Wocka Workout
Pac-Man Powered by Moff is a gaming fitness app for the Moff Band, a slap-on smart bracelet for kids, that requires the wearer to actively direct Pac-Man up, down, left and right through the maze with intuitive arm movements that are actually a form of stealth exercise.
Gray area
Haier's SOS Connected Watch for Seniors has a built-in SOS button that alerts up to three contact numbers in an emergency. An app is used to set up a geographical safe zone with GPS tracking, multi-day location history and the option to retrace the wearer's path.
Gray area, 2
The GrandPad senior tablet pairs with a smartphone or desktop app that every family member can download. Seniors can video chat with the family, check messages in real time, share photos, play games and make phone calls. There are no confusing buttons, passwords, tech set-ups or pop-up ads.
H is for hella long
Intelligent Energy showed a number of CE prototypes powered by an embedded hydrogen fuel cell that fits into the existing hardware, side by side with the existing battery, to provide a dual power source that extends device battery life by up to an entire week.
No. 1 with a bullet
SafeTech displayed a line of RFID and biometric fingerprint- secured gun boxes for the nightstand or desktop. A floor-standing rifle model doubles as a Bluetooth speaker.
Playing ruff
The CleverPet Hub is the first game console for dogs. It uses smart hardware to provide mental stimulation through puzzles that combine lights, sounds and touch pads. It rewards furry friends with a bit of their regular food each time a puzzle is solved.
I heart health
MOCAHeart is a small smart-health device that instantly measures blood oxygen levels, heart rate and blood velocity (akin to a blood pressure reading but in one index number) with a simple thumb scan. The device is built into a smartphone case or a keychain fob so it is always with the user.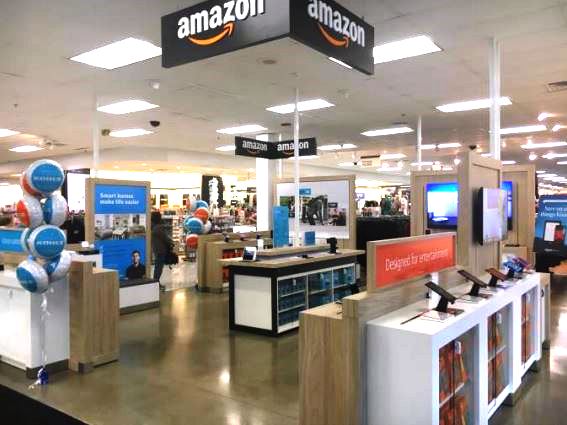 Frothy
The "art of coffee" was redefined at the show with the launch of the Ripple Maker and Ripple app, which reproduces any image or message from a smart device into the surface foam of a latte or cappuccino in a matter of seconds using advanced printing technologies. (See image at top for example.)
What's the expression for click and drag?
Perceptive Devices demoed Smyle, gesture-control software that allows complete, hands-free mouse-like control of a PC with simple facial expressions such as smiling.
How do you spell divorce?
Spritely is a smart bed sensor with alarm functionality that only stops sounding when the user gets out of bed, and continues if they get back in. It was designed by a group of current Cal Poly students.
Wearing your heart on your sleeve
Feel is described as "Fitbit for Emotions." It's the first wearable wristband that recognizes and tracks happiness, sadness, stress, anger, and satisfaction "to help users develop positive emotional habits and achieve well-being."
Sit! No, don't sit!
PitPat is a wearable device that attaches to any dog collar to track the dog's activity levels. The data is pushed to the PitPat app, where owners see a breakdown of their dog's day and how it compares to a daily exercise guideline based on age, breed and weight.
e-Beer is brewing
Brewie, the "world's first automated home brewery" works like this: Users choose from 200+ recipes in the database and order the ingredients from the online store. When the Brewie Pad arrives, it is inserted, an RFID card is scanned, and Brewie does the rest.
Fork it, I'm still hungry…
Spün is a smart eating utensil with interchangeable fork and spoon heads that, along with an app, tracks how many calories are being consumed and the nutritional value of what's being eaten. Calorie or nutrition targets for a meal can be set and Spün will gently buzz when the target has been hit.
Nowhere to hide
Extreme Reality is a software-based solution that enables any device with a webcam to instantly analyze a person's movement in 3D. A new developers' kit will allow physicians or physical therapists to monitor an outpatient's real-time exercise or therapy regimen remotely.
Nowhere to hide, 2
Grush, the Gaming Toothbrush for Kids, was back at CES to announce a program for the professional dental space. Its Grush Dental Dashboard lets dentists observe the brushing progress their patients are making with Grush.
Hi-Fi + AR = ORA-X
Optinvent's ORA-X is a brand-new category: augmented reality headphones with high-fidelity audio sound, a stand-alone Android computer, and a seethrough display for watching video, playing games, recording and sharing video, getting notifications and AR navigation, all while listening to favorite tunes.
How do you spell marriage savior?
Nora is a smart and non-invasive snoring solution. A hub sits on the bedside table and its built-in microphone listens for snoring. It then wirelessly and gently inflates a pillow insert, changing the direction of the snorer's head and opening up the constricted airway.
Heads-up
Hudway Glass turns any smartphone into a concise heads-up display for a vehicle, displaying clear directions and other relevant information. Because it's self-contained and not reliant on the car's windshield, there's no risk of image doubling, glare or poor image size.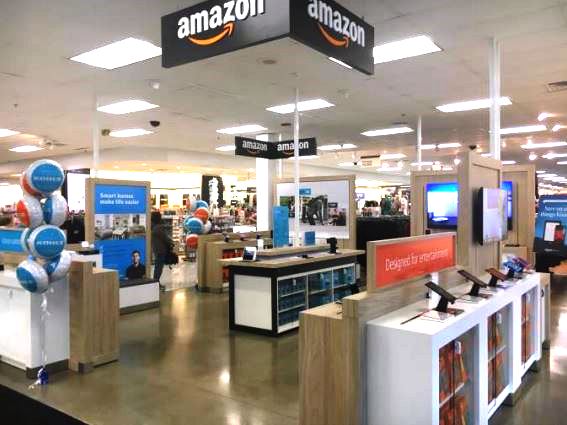 Drone record
A spectacular display of drone technology by Intel earned a new world record for the most unmanned aerial vehicles airborne simultaneously. Controlled on the ground by a crew using PCs with Intel software, the mass of drones lit up the night sky in sync to a live performance of Beethoven's Fifth Symphony and executed a stunning light show resembling a fireworks display. The astonishing footage was shown for the first time during Intel CEO Brian Krzanich's keynote on the opening day of CES.
Meet George Jetson
Chinese company EHang said its 440-pound pilotless vehicle, essentially a single-passenger drone called the 184, will hit the market at some unspecified date in the near future. The estimated cost? Anywhere from $300,000 to $400,000. All EHang needs now is FAA approval and probably a stronger battery since a single charge of the current battery yields just 23 minutes in the air.
Hoverboard hullabaloo
In a CES first, two U.S. federal marshals raided the booth of a Chinese hoverboard company at CES, confiscating all of the company's one-wheeled Trotter electric skateboards, as well as all related marketing materials. Silicon Valley start-up Future Motion claimed to have already patented a rather similar electric skateboard design, right down to the single wheel in the center, called the Onewheel.
Sure, it's for flowers …
Parrot's $99 Parrot Pot has a 2.2-liter water reserve that will automatically irrigate your plants for one month when it senses they need more hydration.
Glowfit
The Fiera Arouser for Her is billed as the first wearable consumer product "proven to spark sexual arousal and increase desire, naturally." Users are advised to use Fiera "for a few minutes in advance of sexual intimacy with your partner, to get ready and excited for a more pleasurable sexual experience."
Remember to tip your robot
Somabar is billed as the world's first robotic bartender. Six refillable pods on either side allows a user to choose the drink they want through the device's app. Once the drink is fully mixed and dispensed the system is flushed with water to purify it and get it ready for the next cocktail.
Knock, knock
Checking the contents of your refrigerator without opening the door is soooo 2015. LG took the concept to its logical extreme this year with its Knock-On feature on its new Signature fridge. Literally knock on the door and it'll light up to show you what's inside. Plus, LG's Auto Door feature detects when your foot is near the fridge and gently opens the door for your convenience.
What, no bacon?
Hate loud noises in the morning? Would you prefer to wake up to the smell of the ocean? Or coffee, or chocolate? Sensorwake gently wakes you up by releasing a pleasant scent. The company has already raised more than $200,000 on Kickstarter. There are currently six scents available: ocean, lush jungle, croissant, coffee, chocolate or peppermint.
Look Ma, no scooper
Wowee has released a robotic 21st century version of man's best friend. Chip rolls around on wheels attached to its four legs and can chase balls like a real dog. It will even stay close to you thanks to a Bluetooth receiver you can wear on your wrist. Chip can also dance and sit, and it will recognize your voice and listens to your commands. Better than most dogs.
A surge in anger
The presence of Uber and Lyft was a significant development in the logistics of navigating CES week, but not everyone was thrilled by the concept of surge pricing. One CES attendee posted to his Facebook page that Uber charged him $83.50 for a 1.5-mile journey. He ended up taking a cab home in protest, a trip that cost just $15 with taxes and a 20 percent tip.
Come on, feel the noise
Doppler Labs' Here Active Listening ear buds pair with a smartphone to remix the sounds you hear in your environment. You can narrow or broaden your listening zone target so the loud guy at the table next to you disappears while the waiter's voice is sharpened and aimed squarely at you.
Follow me …
Using its new RealSense camera technology, Intel and partner Yuneec demonstrated a drone that automatically avoids obstacles in its flight path. The drone can adjust to an obstacle in 9 milliseconds — faster than your reflexes could signal the drone to move. The Yuneec Typhoon H drone will be available this year at a retail of less than $2,000.
Con mucho gusto
CES 2016 drew more than 50,000 attendees from outside the U.S., representing over 150 countries and more than 100 official delegations, including the first Cuban delegation organized by the Cuban Embassy of the U.S.
Fluff and fold
Talk about your specialty devices, the Laundroid does nothing but fold laundry. Throw in an article of clothing, and Laundroid analyzes it, then folds it accordingly. Simple? Yes. Necessary? Of course not. Do I want one? Most definitely!!
Celluloid heroes
Kodak revealed a prototype of its first new Super 8 film (yes, film) camera in more than 30 years at CES. The new Kodak Super 8 camera combines analog and digital features, recording on cartridges that hold 50 feet of celluloid film – enough for about three minutes of footage. Users ship each cartridge off to Kodak when it's used up, where it's processed and digitally converted to video. No word if an updated Brownie still camera is on the way.
Mazel tov! (Maybe)
FirstResponse's Bluetooth-connected pregnancy test is designed to calm the user regardless of the result. The app begins the testing procedure by asking you if you want to be pregnant or not. It then tailors the manner in which it issues a response based on your answer.
LG rolls its own
Korean manufacturer LG showed off its rollable TV display. The 18-inch OLED screen can be rolled up like a newspaper.
Ghost screen
Panasonic's transparent TV prototype features a wood frame around the TV that shoots micro LEDs onto the glass. When the screen is off, the glass becomes transparent, so objects behind the screen can be seen.
I'm awfully fond of you
Rubber duck tech is a thing. Edwin the Duck is a waterproof, Bluetooth-enabled speaker with a smartphone app that plays games and measures bathtub water temperature. And it's only $99!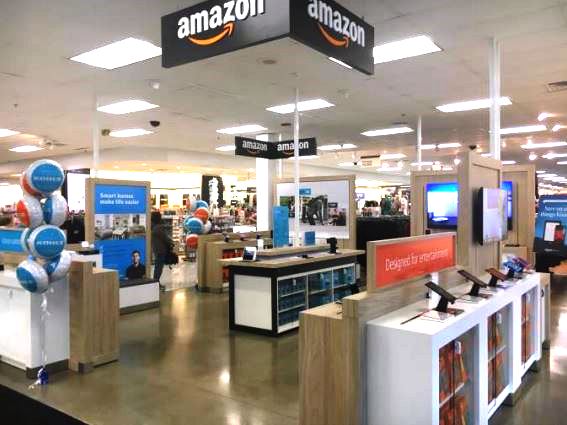 Weight belt 2.0
Samsung showed a prototype of its WELT, a fitness device worn as a belt that tracks your fitness, activity levels and waist size and ports the data to a companion app.
The sniffable version is coming next year
In-Tail's animatronic tail is a $400(!) wearable tail that allows a user to select different types and styles of wags such as happy dog or angry cat.
Alarming personality
Tipron's robot projector can navigate around your home and can be programmed to project any Internet content you desire at any time, including as a wake-up alarm.