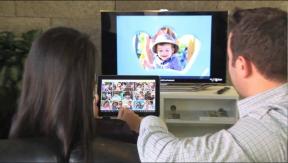 Arlington, Va. – The Consumer Electronics Association (CEA) is urging China to resume negotiations in Geneva to conclude the Information Technology Agreement (ITA) expansion.
CEA said official negotiations have now been suspended due to a lack of progress by the Chinese delegation on its negotiation position. No date to resume discussions has been announced:
Sage Chandler, international trade VP for CEA said in a statement, "We are concerned that China delayed the prospects of a tariff reducing deal this week for IT products. China is asking for the removal of more than 100 products from the ITA negotiation, which cannot be viewed as a meaningful effort. As a result, negotiations in Geneva have been officially suspended."
Chandler added, "The Chinese position should be responsible, with a serious but limited list of products it wishes to exclude from lower tariffs. We want to work with China to ensure this deal is finalized as soon as possible, but in order to be a partner in the ITA negotiations, reciprocal treatment is required. CEA urges conclusion of the negotiations no later than the December 2013 Ninth WTO Ministerial Conference in Bali, Indonesia.
Chandler, part of a larger U.S. industry delegation in Geneva advocating for the conclusion of the expansion negotiations, noted that the ITA has not been updated "since its creation 16 years ago. An expanded ITA could remove tariffs on an estimated additional $800 billion in information and communication technology trade globally. Updating the ITA to include modern tech products is vital to ensure that the agreement's many benefits extend to the world's citizens."