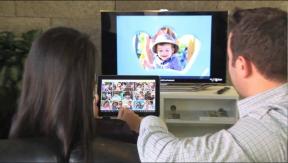 Arlington, Va. – Consumer confidence in technology reached a new high in December, according to the Consumer Electronics Association's (CEA) Index of Consumer Technology Expectations (ICTE).
The ICTE rose 9.3 points this month to 97.3, the highest level since January 2007. It is also up 3.7 points from December 2011.
Shawn DuBravac, CEA's chief economist and senior director of research, said holiday gift buying is the key to the increase as tech-based gifts are in huge demand this year.
Confidence in the economy overall also rose, the CEA said. The CEA Index of Consumer Expectations, which measures the broader economy, reached 171.1, up 8.5 points, from the previous month, but only 0.4 from the previous year. DuBravac blamed this caution over fears of the fiscal cliff.