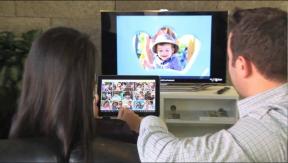 Arlington, Va. – Installations of various technologies in new homes in 2012 reached or exceeded 2008 levels, indicating that the market for built-in home technologies "is well on the road to recovery," CEA concluded in its 11th Annual State of the Builder Technology Market Study.
Overall growth of the home technology market remained consistent from 2011 to 2012, CEA added.
The study found that almost all (92 percent) new homes in 2012 were equipped with broadband cable, up from 36 percent from in 2002. Twenty-three percent of new homes built in 2012 had a dedicated home theater room, up from 10 percent in 2010. Structured wiring remains the most common installed technology, with 70 percent of new homes getting it, followed by monitored security at 44 percent and home theater pre-wire systems at 27 percent, CEA found.
"The increase in dedicated theater rooms shows that more consumers are realizing the benefits of having these installed systems in their homes," said Chris Ely, CEA's senior manager of industry analysis. "These installed technology trends signify that some home technologies have made the transition from luxuries to standard options," he added.
In other findings, CEA said found builders' satisfaction with such home technology experts as electricians, security installers, custom installers and electronic systems contractors is high. Builders were most satisfied with electrical contractors (79 percent), security installers (77 percent), system integrators (75 percent), and electronic system contractors (66 percent).
The primary factors driving builders' decisions to work with installation service providers is price (80 percent), reputation (75 percent), completeness of offerings (73 percent), and prior experience (71 percent), CEA found.
Builders also reported installing technologies like structured wiring and monitored security in remodeling projects. Small builders (42 percent) saw a greater portion of their revenue come from remodeling projects compared to luxury home builders and local builders, CEA said.
"Small and custom builders typically install most key home technologies in comparison to national builders, which suggests that this is a competitive advantage for small and custom builders," Ely added.
Latest posts by Joseph Palenchar
(see all)