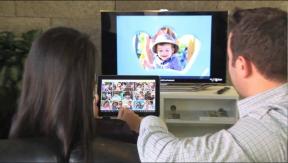 WASHINGTON – The Consumer Electronics Association (CEA) and SquareTrade, the extended-service plan provider, have collaborated on an instructional white paper for retailers seeking a service plan provider and higher attachment rates.
The report, based on CEA research released last fall, is the first in-depth analysis of protection-plan demand and consumer attitudes issued by the CEA. The trade association said it was prompted by recent changes in the extended-warranty industry and the growth of the mobile product segment.
The white paper, dubbed "Protection Plans: A Retailer's Guide to Choosing a Warranty Partner," summarizes what retailers need to know about consumers' changing relationship with technology, and provides key considerations in choosing a service partner and increasing warranty attachments rates.
A main premise of the report is that millennials, a key CE consumer demographic, are critically dependent on their mobile devices, and that those products have a greater chance of sustaining drops, spills and other accidental damage precisely because of their portability. As a consequence, millennials are more inclined than preceding generations to insure their products with repair and replacement plans.
Shawn DuBravac, CEA's chief economist and senior director of research, told TWICE he was "surprised most by the younger cohort's interest in protection plans." He said it suggests to him their reluctance to pay full price for a replacement phone when a carriersubsidized handset malfunctions.
SquareTrade chief marketing officer Ty Shay said millennials are also drawn to accidental damage from handling coverage (ADH), a relatively new feature of extended-service contracts, which were traditionally limited to manufacturing defects after the OEM warranty expired.
Other consumers, however, may be more incredulous toward extended warranties due to past experiences of poor service, provider bankruptcies or repair exclusions that were buried in the fine print of their contracts.
Shay said retailers who provided the best CE products for their customers often took a different tack when it came to extended warranties, and opted instead for the service provider that offered the highest margins and the lowest cost.
As a result, he said, "the service end was not so great," and some retailers were forced to set up their own escalation hotlines to handle disgruntled customers.
DuBravac concurred. "The whole service environment has changed," he noted. "It's no longer just about increasing margins, but also improving the customer experience. You want your customers to be happy and to come back."
Both DuBravac and Shay agreed that associate training is key to restoring consumer confidence in extended-service contracts and to the industry as a whole. "Sales associates need to be trained in the products and services they sell," DuBravac argued. "That will go a long way in alleviating future pain points for the consumer and the retailer."
Shay added that SquareTrade "does a lot of work with sales associates to demonstrate our value." This includes directing them to the company's Facebook page to see its awards and positive consumer reviews, and providing deeply discounted service plans so they can demo the products.
"If the associate doesn't believe in the product, it won't sell," he said. "You have to make them feel good about selling it."
The white paper is available on SquareTrade's blog in the Studies & Infographs section, and the complete study is available free to CEA member companies at Members.CE.org, and to non-members for $399 at Store.CE.org.
Latest posts by Alan Wolf
(see all)