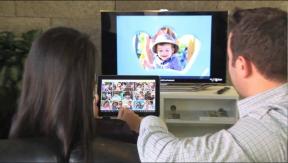 Arlington, Va. – The Consumer Electronics Association (CEA), which owns and operates International CES, today announced the top executives speaking on the Brand Matters keynote to be held on Wednesday, January 8, 11 a.m.-12:15 p.m. at the LVH Theater in Las Vegas
This year's panel will focus on: "All for One; and One for All." MediaLink's Michael Kassan will interview Dick Costolo, CEO, Twitter and Maurice Lévy, chairman and CEO – Publicis Groupe, exploring the two hottest business stories of 2013 and the marketing trends that surround them: consolidation, data, and the interplay of computation and communication.
Following this interview, Kassan will moderate a panel with senior industry executives, discussing how these themes are impacting their interactions with their customers.
The scheduled panelists are: Scott Dorsey, CEO – Salesforce ExactTarget, Marketing Cloud; Andy England, executive VP and CMO, MillerCoors; James D. Farley Jr., executive VP of global marketing, sales and service and Lincoln, Ford Motor, and Carolyn Everson, global marketing solutions VP of Facebook.
Brand Matters at the 2014 CES, sponsored by MediaLink and Adobe, is designed to provide the marketing and advertising community a customized CES experience. This program offers several events and conference tracks, as well as the invite-only CMO Club to enhance brand executives' experience at the International CES.