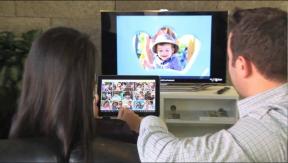 Arlington, Va. — The Consumer Electronics Association (CEA) has released a new report, "Ultra High-Definition: State of the Industry," which provides a snapshot of the emerging Ultra High-Definition market, with overviews of key industry segments including content development, production and delivery, as well as overall product status.
Ultra HD is the next generation of display technology for the home, with more than 8 million pixels of resolution, four times the resolution of today's HDTVs.
In accordance with CEA requirements, the minimum resolution for displays using the name Ultra HD is set at 3,840 by 2,160 pixels. Ultra HD delivers multiple benefits, including a more realistic 2D experience from deeper colors and higher resolution, and improved passive, glasses-free 3D viewing, CEA said.
Historical CEA research has consistently found that price and picture quality are principal criteria when it comes to consumers' television purchasing decisions.
"Ultra HD promises to be the next big video product driving change in content, cameras, security, retailing, displays and even audio. It will drive growth across the entire consumer technology ecosystem," said CEA president and CEO Gary Shapiro. "Ultra HD dominated video at the 2013 International CES with announcements and models exhibited at the show and we expect even more Ultra HD at the 2014 CES. The move to Ultra HD is accelerating, driven by more brands entering the market, increasing model availability and price segmentation as well as other vital categories affected in the Ultra HD ecosystem."
CEA identified up-scaling of HD/FullHD resolution content and a trend toward more affordable pricing as two of the most important factors that will enable the early market for this technology. Ultra HD displays can up-scale HD or FullHD resolution to Ultra HD resolution using video processing to fill in the extra resolution, improving content to near-Ultra HD quality.
The "Ultra High-Definition: State of the Industry" report also takes a look at delivering Ultra HD to consumers, considering current efforts to update the standards, and infrastructure necessary for mainstream Ultra HD adoption.
For example, HDMI is an important aspect in delivering higher resolution to the display, and the HDMI Forum and CEA coordinate display parameters through a formal liaison, as well as through CEA's DTV interface standard. CEA recently updated this primary industry standard to include new Ultra HD formats and larger color space, CEA said.
Content is a vital aspect of Ultra HD adoption and producing Ultra HD content centers around filming in 4K levels of resolution and digitally scanning archived analog film. CEA's study finds there is an increasing trend toward 4K production, thanks in part to the development of 4K-level professional cameras and post-production tools. To make Ultra HD home releases, studios need 4K masters and digital intermediates, whether scanned from 35mm film or shot in digital 4K. The film industry is well-positioned to rerelease many films in true Ultra HD resolution and to produce native content, CEA said.
Last month, CEA's "U.S. Consumer Electronics Sales and Forecast July 2013" report introduced sales data for Ultra HD, projecting shipments to reach 57,000 units, with shipment revenue to earn $314 million in 2013. CEA forecast Ultra HD shipments to surpass the 1 million unit mark in 2015.
The "Ultra High-Definition: State of the Industry" report was designed and formulated by CEA market research. The complete report is available for free to CEA member companies at Members.CE.org. Non-members may purchase the study for $499 in the CEA Store.