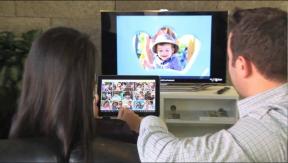 Arlington, Va. — The Consumer Electronics Association (CEA), the Institute of Scrap Recycling Industries (ISRI) and InnoCentive have announced the winners of the second CRT Challenge.
The goal of the CRT Challenge is to develop compelling economic and environmentally preferable solutions for recycling old CRT televisions and monitors, CEA said.
There were more than 100 entries in this year's competition, and the winning solution proposed using recycled CRT glass as a component for vitrification of nuclear waste. Vitrification involves the melting of nuclear waste materials with glass-forming additives so that the final vitreous product incorporates the waste contaminants.
There are significant volumes of nuclear waste currently planned to be vitrified, especially in the U.S. Dr. Thomas Engelhardt, who is a senior executive advisor to a major international investment fund and holds a doctoral degree in physical chemistry, developed the proposal. His graduate and postgraduate studies at various international research facilities have focused on the characterization of molecular liquids with X-ray, neutron and EXAFS spectroscopy. Dr. Engelhardt will receive a $10,000 award for his CRT Challenge solution.
The runner-up proposed a two-step solution: (1) conducting an extensive literature review on manufacturing processes for using CRT-related waste glass, including cost analysis (raw materials transport) and the impact on the environment; and (2) creating an approach for developing a property/composition model for using CRT glass waste forms to treat nuclear wastes, by making chemical durable borosilicate glasses geologically stable.
Dr. Mariano Velez, a senior research engineer at Mo-Sci Corp., will receive $5,000 for the runner-up solution. Dr. Velez holds a Ph.D. in ceramic engineering and has conducted glass research for more than 30 years, focusing on glasses with very high chemical durability, glass-reinforced polymer composites, materials manufacturing, design and properties optimization, use of nanoparticles and nanofibers, and evaluation of recycled and waste materials.
"These award-winning ideas are the latest step in determining how to responsibly recycle billions of pounds of lead-heavy CRT glass as consumers switch from CRT electronics to liquid crystal, light-emitting diode (LED) and plasma displays," said Walter Alcorn, CEA environmental affairs and industry sustainability VP. "We applaud the winners and thank everyone who participated. CEA will continue to work with government agencies, manufacturers, retailers and recyclers to explore these and other emerging solutions throughout the industry."
CEA and the Environmental Defense Fund (EDF) sponsored the first CRT Challenge in 2011, and it yielded three winners.
CEA said in its statement that it will work with ISRI and the winners of this year's CRT Challenge to further understanding of these solutions among CRT stakeholders, with the goals of raising awareness, helping to create market demand for used CRT glass, and encouraging government consideration of these approaches.