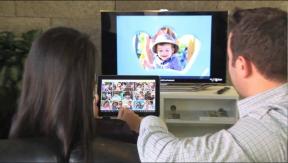 Arlington, Va. — The Consumer Electronics Association (CEA) has published a new standard for energy management to help make homes smart-grid ready and allow smart appliances and home-systems components to communicate.
The new American National Standard, ANSI/CEA-2045, Modular Communications Interface (MCI) for Energy Management, specifies an interface for energy-management signals and messages exchanged among devices in a home and the smart-grid system.
These devices include consumer products such as sensors, thermostats and appliances, as well as energy-related equipment such as energy-management hubs, energy-management controllers and residential gateways.
CEA cooperated with the Smart Grid Interoperability Panel (SGIP), a cooperative initiative of government agencies and private enterprise, on the development of the standard.
The MCI specifies a plug-in module with a wired connection between a residential device and external communications. Communication links may be provided for power line carrier and radio frequency, depending on the home area network installed, or the connection to the access network of an energy-management service provider. The plug-in module may be user-installable into a consumer product marketed as smart-grid ready.
"I am very pleased by the cooperation between CEA and the SGIP in developing ANSI/CEA-2045," said Kenneth Wacks, the chair of the CEA R7.8 MCI subcommittee that developed the standard. "Such cooperation demonstrates the commitment of CEA to the national goals of improving energy efficiency and reliability with smart grids. This standard provides consumer electronics companies and appliance manufacturers with flexibility to adapt products for smart grids by reducing the risks and costs of using proprietary communication technologies."
"The publication of this standard for a modular communications interface demonstrates the responsiveness of the industry in advancing the goal of empowering consumers with better energy-management tools and reinforces the industry's energy efficiency efforts," said Brian Markwalter, research and standards senior VP at CEA. "It benefits the smart-grid market by allowing products to be manufactured with a common design and fitted with different communication capabilities as needed for regional markets."
The standard specifies a base and an intermediate message set for demand response. The MCI is also capable of simply passing application messages from ClimateTalk, generic IP, OpenADR, SEP and USNAP between the communications module and the end device.
The choice of message set depends on the program offered by the energy and equipment suppliers. Message sets may be added to accommodate future protocols.
CEA said the standard affords manufacturers, consumers and service providers the flexibility needed to select the best solution for a local environment.
The ANSI/CEA-2045 standard is available on CE.org or TechStreet.com.