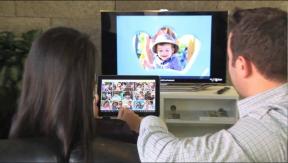 Arlington, Va. – The Consumer Electronics Association (CEA) has named Karen Chupka senior VP of International CES and corporate business strategy and named Jim Davin has been named membership VP and Siri Tyler has been promoted to finance VP.
Chupka, who was senior VP of events and conferences, received her new title in recognition of her expanded role in driving CEA's overall strategic direction while continuing to oversee International CES.
The show has grown to feature a record amount of exhibit space, with the show floor totaling more than 1.87 million net square feet in 2013, and has won numerous awards, including being named as the largest annual North American tradeshow by Tradeshow Executive magazine and Tradeshow Week every year since 2001.
She will continue to supervise CEA's events and conferences departments.
Chupka has been with CEA for 23 years and has held numerous roles within the organization. Prior to working for CEA, Chupka worked with other organizations including the Gartner Group, the National Association of Manufacturers and the University of Pittsburgh.
"Karen's leadership of all CEA events, and specifically the International CES, has been vital to the overall success of CEA," said Shapiro. "Karen's increased focus on our strategy and international presence will provide the continued development of new business opportunities that will help drive industry growth while strengthening our organization."
Davin will lead CEA's membership development, member program activities and member recruitment and retention. Prior to joining CEA, Davin spent eight years with Johnson & Johnson as head of retail promotions and execution for Walgreens and team lead director for Meijer.
In these roles, Davin worked to enhance relationships with Johnson & Johnson's key retail clients. Davin also has worked as vice president and general manager at Pritchard Industries and as an account manager with Xerox Corporation. He holds an MBA from the Kellogg School of Business at Northwestern University.
As finance VP, Tyler will directly oversee CEA's team of accountants and finance professionals. Tyler joined CEA in 2004 as director of finance and was instrumental in establishing CEA's budgeting and financial reporting process. CEA also congratulates Tyler on recently passing his CPA examination.
Prior to joining CEA, Tyler worked as the senior accountant for the American Bar Association where he provided financial analysis and financial reporting for the association's $50 million federal award portfolio.