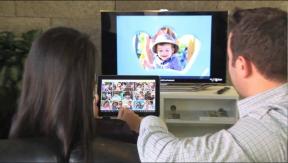 Arlington, Va. — The Consumer Electronics Association (CEA) released a statement commending U.S. Reps. Blake Farenthold (R-Texas) and Hakeem Jeffries (D-N.Y.) for their introduction of the Patent Litigation and Innovation Act.
Gary Shapiro, president and CEO of the CEA, said, "The Patent Litigation and Innovation Act focuses like a laser beam on the important issue of frivolous lawsuits brought by patent trolls — companies that do not produce products or services, but sue those who do. These lawsuits have reached epidemic proportions, now constituting the majority of patent lawsuits in the United States, and are estimated to cost the U.S. economy over 80 billion dollars per year.
"This legislation will allow legitimate companies to protect their patents, while discouraging abusive litigation.
"A well-functioning patent system is key to a modern economy. It is Congress' job to ensure that the patent system promotes innovation and is not used as a vehicle for legalized extortion.
"We thank Representatives Farenthold and Jeffries for standing up for America's innovators, and we encourage Congress to move forward with smart, common sense reforms to curb patent litigation abuse."