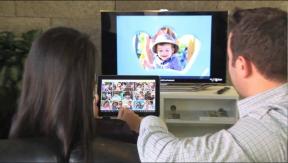 Arlington, Va. — The Consumer Electronics Association (CEA) has selected Engadget to coordinate, judge and produce the official Best of CES award program at the International CES in January 2014.
"Engadget is well known for its breadth and depth of covering innovations within the CE industry," said Gary Shapiro, president and CEO of CEA, "so they were a natural fit to produce the 2014 Best of CES awards. Engadget and CEA share a passion for technology and for showcasing innovations to a global audience."
Award categories for the 2014 show will include:
Best Audio Product
Best Automotive Electronics Product
Best Digital Health and Fitness Product
Best Emerging Technology
Best Gaming Product
Best Kid-friendly Product
Best Maker-friendly Product
Best Mobile Technology
Best PC
Best Software
Best Startup
Best Video Product
People's Choice Award
Best of the Best
Engadget editors will use the site to solicit submissions in the months leading up to the 2014 CES and actively look for other eligible submissions once the event starts. The Engadget Best of CES Awards are only open to new products that debut at the 2014 International CES.
Engadget's senior editors will combine their respective talents and expertise to cast votes for nominees based on level of innovation, quality of design, overall efficiency and market demand. Engadget's editors will bring the same promise of independence to the awards that they do to product reviews and reporting.
Nominees will be announced on the Engadget stage on Wednesday, Jan. 8, and winners will be revealed onstage the following day. In addition to numerous promotional opportunities across Engadget's networks, winners will receive a custom-designed, 3D-printed trophy on the Engadget stage during the final ceremonies that will be broadcast live on Engadget.com, HuffPost Live and AOL.com.
The Best of CES Awards Program started approximately 10 years ago to celebrate the innovation and noteworthy products on display at the International CES each year, CEA said.