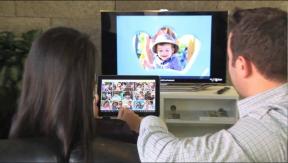 Arlington, Va. — The Consumer Electronics Association (CEA) has announced more details on its CES Unveiled New York event to be held on Tuesday, Nov. 12.
The event, which includes the new Ultra HD Conference, produced in conjunction with TWICE, also features product launches timed for the holiday selling season, CEA's holiday sales forecast and breaking news surrounding the 2014 International CES.
The 2014 CES Best of Innovations Design and Engineering Awards Honorees will be announced during the CES press conference.
CES Unveiled New York will be held at the Metropolitan Pavilion located at 125 West 18th Street in Manhattan.
Here is the agenda for the day with scheduled guest speakers so far:
9:30 a.m.-2:45 p.m. Ultra HD Conference: Presented by TWICE and CEA at the Metropolitan Suite, 2nd Floor.
Current sessions include:
Ultra HD – An Evolution or a Revolution: Executives from LG, Sony, Toshiba and Sharp;Tamaryn Pratt, principal of market analyst at Quixel Research; and ISF display calibration expert Kevin Miller will discuss the rollout of products and services to date, the prospects for the future, and the obstacles that still need to be overcome on the way to achieving mass-market acceptance.
Native Ultra HD Content: Where's the Beef? Members of the ATSC, Digital Entertainment Group and broadcast and distribution companies will discuss developments in the production and delivery of native Ultra HD TV content to the home today, what's coming in the future and the investments, technologies and stumbling blocks associated with upgrading systems and networks for the delivery of native Ultra HD.
Lunch Keynote: Jay Vandenbree, LG Electronics USA, home entertainment senior VP
Taking Ultra HD to Retail: Tom Campbell of Video & Audio Center in Los Angeles; Robert Zohn, proprietor of Value Electronics in Scarsdale, N.Y.; and a leading TV manufacturer come together in this session to address what needs to be done to make consumers better aware of Ultra HD TV, what's happened so far, and what more is needed on the frontlines.
Click here for more info including a registration link.
3:15- 3:45 p.m.:Holiday Sales and End-of-Year Trend Analysis: Presented by Shawn DuBravac, chief economist and senior director of research, CEA. (This is a press/analyst only presentation.)
3:45-4:30 p.m.: 2014 International CES Press Conference with Innovations Awards Announcement: Presented by Gary Shapiro, president and CEO, CEA; Karen Chupka, senior VP, International CES and corporate business strategy, CEA; Jeffrey Joseph, senior VP, communications and strategic relationships, CEA.
4:30-7:30 p.m.: CES Unveiled New York Tabletop Display and Networking reception: (North/South Pavilion, 1st Floor) Media, industry analysts, members of the financial community and industry influencers will interact with exhibitors launching the next generation of technologies.
Current CES Unveiled New York exhibitors include: Alarm.com; Allure Energy; AspectSolar, CSR, BungBungame, Dish, Holi, Honeywell, Impossible, InfoMotion Sports, Kirk H&J, LG, Living In Digital Times, Mad Catz, Polar Electro, Pure, Rayovac, Skulpt, Telcare and Voxx International.