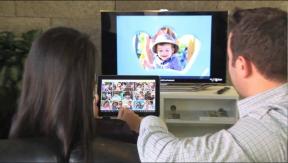 Arlington, Va. – Consumer Electronics Association (CEA) and the Institute of Scrap Recycling Industries Inc. (ISRI) today announced a technical "CRT Challenge" to identify financially viable, environmentally-conscious proposals for using recycled cathode ray tube (CRT) glass.
As CRT technology has been displaced in the market by liquid crystal display(LCD), light-emitting diode(LED) and plasma displays, the consumer electronics and recycling industries are working to find "inventive and creative new ways to recycle old CRT glass," CEA said.
Over the coming years, more than two billion pounds, or a thousand tons, of legacy CRT TVs and monitors are expected to enter the recycling stream. And with demand for old CRT glass to make new CRT glass waning, there is an increased need for new environmentally-sound, economically sustainable uses for this material, CEA said.
"The CRT Challenge is a crowd-sourced technical competition to find new uses for old CRT glass," said Walter Alcorn, environmental affairs and industry sustainability VP, CEA. "The consumer electronics industry is fully committed to eCycling and this CRT challenge has the potential to uncover new, innovative electronics recycling."
CEA and ISRI will accept submissions for the CRT Challenge until June 30, 2013, at innocentive.com/ar/challenge/9933317. The winning solution will be chosen based on economic and environmental benefits, and CEA will award $10,000 to the winner. CEA and ISRI will publicize and share solution(s) with manufacturers, retailers and recyclers, and encourage implementation.
Mathy Stanislaus, assistant administrator of the Environmental Protection Agency (EPA)'s Office of Solid Waste and Emergency Response, said, "The EPA applauds the Consumer Electronics Association and the [ISRI's] CRT Challenge as it encourages collaboration and innovation to address this growing issue and seeks economically and environmentally viable solutions."