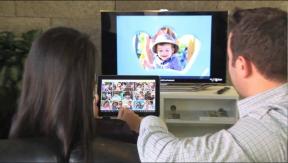 Arlington, Va. — The Consumer Electronics Association (CEA) announced today its recognition as one of the 2013 Best Places to Work in Virginia, by Virginia Business and Best Companies Group, as part of its annual survey and awards program.
This is the third consecutive year that CEA has been honored by the program, which recognizes the 80 best places of employment in Virginia, benefiting the state's economy, its work force and businesses.
"At CEA, we are committed to providing our staff with a diverse benefits package and various programs and policies that assist them in living a balanced, family-friendly life," said Gary Shapiro, president and CEO, CEA. "We are thrilled to receive recognition as one of the best places to work in Virginia, and strive to improve our offerings year after year to keep our employees happy, healthy and motivated."
CEA offers a 35-hour work week with flexible hours, and encourages employees to work from home one day each week, with subsidized broadband service.
CEA also provides employees with up to $5,250 per year in tuition reimbursement, and a mortgage assistance benefit, which is a $25,000 three-year, forgivable loan for purchase of a primary residence in Arlington County.
CEA places a great emphasis on employee health and wellness, offering an on-site gym for employee use which is open 24 hours, seven days a week. Additionally, on-site boot camp, strength training and yoga programs are all offered to employees at no cost.
The rankings of the 3rd annual Best Places to Work in Virginia will be unveiled and published in the February 2013 issue of Virginia Business.