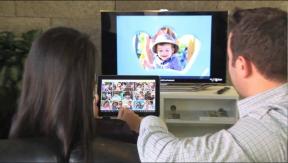 Arlington, Va. — The CEA Foundation pledged its support Monday for the Lighthouse International patient resource and communications center.
The Foundation, which is a charitable arm of the Consumer Electronics Association (CEA), said it will donate a grant for an unspecified amount to the center to help assist thousands of people with visual impairments in New York and online across the country in using technology available to them.
"Having had an opportunity to visit Lighthouse International's building and meet with their staff, I am excited to announce the CEA Foundation's support of their center," said John Shalam, CEA Foundation chairman. "Regardless of age, this center helps those with visual impairments utilize the latest technology to assist with daily activities."
This grant will help equip the center with devices and staff necessary to assist the visually impaired.
Lighthouse instructors, who are knowledgeable about the functional aspects of low vision, will assist low vision patients in conducting daily activities using a variety of optical electronic devices with features and functions available to help them.
Visitors will receive demonstrations, advice and guidance on the latest technology including e-readers, mobile phones, tablets, and mobile apps that are changing the lives of people with impaired vision, the CEA said.
"Technological advances afford people who are visually impaired greater access to information and resources, allowing them to be fully independent in their lives," said Mark G. Ackermann, president and CEO of Lighthouse International. "The CEA Foundation, a national leader in utilizing technology to help people with disabilities, is an ideal partner for Lighthouse International as we work to ensure a level playing field for people of all ages living with vision loss. The Lighthouse is grateful to the CEA Foundation for its generous philanthropic support and we look forward to working together to further our mutual missions of serving those most in need."
"We are excited to assist Lighthouse International in being able to identify technologies that can assist people with vision loss," said Steve Ewell, CEA Foundation executive director.