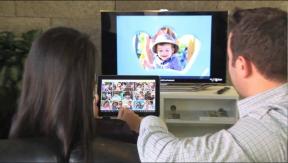 Arlington, Va. — The CEA Foundation, a public, national foundation affiliated with the Consumer Electronics Association (CEA), has made a grant of $50,000 to the Hearing Loss Association of America (HLAA).
Its donation will fund a hands-on, train-the-trainer program on hearing assistive and emerging technologies for consumers with hearing loss, the group said, aligning its mission to link seniors and people with disabilities with technologies to enhance their lives.
HLAA is offering a three-day training program for consumers to learn about new technologies to hear, access information and communicate effectively, and how to transfer that knowledge to other consumers with hearing loss.
Program participants will replicate the training in their local communities by taking what they have learned to train and educate others on the many benefits of using these technologies, a statement from the CEA Foundation said. "Trainers will become community resources for state and local health agencies and for hearing health professionals," it added.
"The CEA Foundation is pleased to support the HLAA and their great work in educating the public about technologies that can assist with hearing loss," said John Shalam, chairman of the CEA Foundation. "A significant portion of the population across all age groups experiences some degree of hearing loss and those numbers are only going to increase. This program will make a difference in raising awareness of the many hearing assistive technologies available as resources."
"We are delighted to have this opportunity to broaden understanding about technologies that can enhance people's lives, particularly seniors," said Brenda Battat, executive director of the HLAA.
For more information about the program and to apply, visit HearingLoss.org.