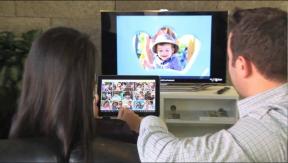 Arlington, Va. — Consumer confidence toward technology spending reached its highest level for the month of March in seven years, while sentiment toward the overall economy also saw increases this month, according to the latest figures released today by the Consumer Electronics Association (CEA).
The CEA Index of Consumer Technology Expectations (ICTE), which measures consumer expectations about technology spending, increased by 6.2 points in March to reach 90.4.
The ICTE jumped 11.2 points year over year, reaching the highest level for the month since CEA began tracking index data in 2007, the group said.
"The increase in sentiment toward tech spending is a promising sign and bodes well for strength in the sector in the coming months," said Shawn DuBravac, CEA's chief economist and research senior director.
"Although the year started off as a disappointing first quarter for the technology sector, the jump in confidence might point to an ensuing lift driven by some pent-up demand," DuBravac noted.
The CEA Index of Consumer Expectations (ICE), which measures consumer expectations about the broader economy, increased by 2.5 points from last month to reach 170.2 in March.
"Despite the negative drag from several severe weather events in the first quarter, consumers are feeling more optimistic," said DuBravac. "I'm expecting a 'weather payback' in the coming months as uncertainty recedes and the employment picture continues to improve."
To find current and past indexes, charts, methodology and future release dates, log on to CEAindexes.org.