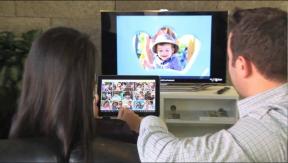 Arlington, Va. — Consumer confidence in the overall economy increased in October, but confidence in technology fell slightly from last month, according to the Consumer Electronics Association (CEA).
The CEA Index of Consumer Expectations (ICE), which measures consumer expectations about the broader economy, rose 5.5 points this month, reaching 177.7, the highest level in almost five years, it said. The October 2012 ICE is 18 points higher than October 2011, and the highest level ever for the month of October since the ICE was introduced in 2007.
"While an abundance of economic uncertainties remain, individuals are generally feeling better about the future," said Shawn DuBravac, CEA's chief economist and research senior director. "Overall sentiment improved in October as some uncertainties lifted. As we've seen in the past two years, consumer sentiment is again rising heading into the fourth quarter."
Consumer confidence in technology spending declined this month, and the CEA Index of Consumer Technology Expectations (ICTE) fell 4.7 points, to 87.7. The ICTE, which measures consumer expectations about technology spending, was down 1.9 points from October 2011.
"Sentiment for tech slipped in October after a sharp increase in September. The spike in September was a result of several key product launches during the month. With fewer major launches in October, consumers' inclination to spend on tech slipped slightly. Given our recent forecast for holiday tech spending, we expect sentiment to rise over the next two months," said DuBravac.
The indexes are updated on a monthly basis through consumer surveys. New data is released on the fourth Tuesday of each month. To find current and past indexes, charts, methodology and future release dates, go to CEAindexes.org.