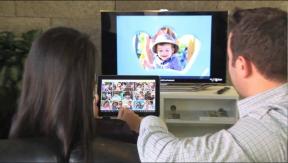 Arlington Heights, Ill. — The Consumer Electronics Association (CEA) has announced a partnership with channel networker Revenew to support electronics retailers across the country as they host the fourth annual CE Demo Days, in conjunction with CE Week in New York.
The in-store events will be held the weekends before and after CE Week (June 21-23 and June 28-30) and will offer consumers the opportunity to experience the latest technologies at their local CEA member store.
CEA is providing all the creative elements for CE Demo Days marketing, available on Revenew's site, with materials worth about $2,500. Several manufacturers are sponsoring the nationwide program and are providing funding to support dealer-member advertising as well. These brands are featured on the national consumer website, CEADemoDays.com.
This year, a national consumer sweepstakes has been introduced into the program to further encourage consumers to attend the local events being held by a CEA-member retailer in their area.
Last year, retailers hosted 182 in-store events during CE Demo Days, generating 47,000 marketing emails read, 3.8 million online impressions and 4.2 million Facebook impressions.
New additions for the 2013 marketing program include prominent manufacturer branding on the national dealer locator micro site and on reseller marketing elements, including the dealer's event micro site, with product images to support retail sales.
Consumers will have increased capability to share their local event with friends this year as connections to Facebook, Twitter and email have been added to the national dealer-locator site, and social feeds from CEA and manufacturers will keep the national site current with the latest technology news.
CEA will run a national advertising campaign to promote CE Demo Days in the weeks leading up to the event to drive consumer interest. A satellite media tour is currently being planned.
Sponsorship opportunities for manufacturers are available.
CEA members can find more information or sign up at JoinCEADemoDays.com and click on "Get Involved."
Latest posts by John Laposky
(see all)