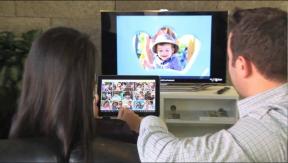 Burlington, Mass. – Easy Access Distribution, the New England chapter of Catalyst AV distribution network, recently hosted its 14th annual Emerging Technologies & Home Awareness Expo at the Billerica Courtyard by Marriott Hotel.
The distributor reports that 170 local integrators attended the two-day event and the brands that exhibited their latest products and hosted training sessions included home awareness & energy management brand enerG, Atlonta, Bitwise, EnGenius, TiO, Luxul, TiVo, Clearview, RTI, Vanco, Vivitek, and more.
According to Steve Presti, principal of Easy Access Distribution and board member of Catalyst AV, the Catalyst group puts strong emphasis on educating integrators on emerging and complex technologies such as energy management, networking, media distribution and home control.
"The Catalyst AV group has more events like this planned throughout the U.S. in 2014," Presti said.