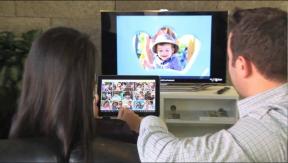 Burlington, Mass. – Catalyst AV has entered into agreements to nationally distribute Vanco, ICE Cable and PPC products.
Catalyst AV is a newly-formed nationwide distribution network serving more than 10,000 integrators from 16-locations stateside — with emphasis on support before, during and after the sale, the group said.
"Media distribution, a robust network, wire and cable, telecommunications connectors and accessories – these are the cornerstones of today's complex residential and light commercial installations," said board member Steve Presti, principal of member-company Easy Access Distribution.
"Catalyst AV's goal is to benefit installers by delivering the right products and support necessary to execute the demands of job specifications with confidence. We're quite certain that these well-established brands will help us achieve just that," added Presti.
Along with Presti the Catalyst AV board consists of Mike Hench (Electronics Source) and Wally Whinna (Allnet Distributing) www.catalystav.com.
The Catalyst AV member-companies (and the areas they serve) are: Allnet Distributing, (www.allnetdistributing.com) (Midwest); Audio Video Warehouse (www.av-warehouse.com) (Nevada, Arizona); Custom Plus Distributing (www.customplusdistributing.com) (Pacific NW / Alaska); Easy Access Distribution (www.easyaccessdistribution.com) (Northeast); Electronic Lane Distributors (www.electroniclane.com) (Southwest); Electronics Source (www.electronics-source.com) (Florida and Southeast); Electronic Stockroom (www.electronicstockroom.com) (California); HCA Distributing (www.hcadist.com) (Rocky Mountains) ; Pioneer Music Company (www.pionermusicinc.com) (Plains States) ; SPD (www.spmreps.com/sound-product-distributing) (Upstate NY)
Tech Source Distributors (www.techsourcedist.com) (Mid-Atlantic)