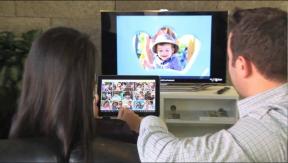 Washington — Tom Campbell, veteran CE retail executive, is joining the faculty of Georgetown University Graduate School to teach a new course on the branding and marketing of technology.
Campbell, who will continue in his role of corporate director and company spokesperson with Video Audio Center of Santa Monica, Calif., has become an adjunct faculty member and senior advisor to the Georgetown Global Education Institute.
He said the new course, which begins in the fall semester, will "focus on the branding and marketing of technology, in the past, the present and the future."
The course will feature "top technology executives" as guest lecturers and will provide students with "access to leading executives that they would normally not heard from" and video presentations, Campbell said.
The course will not only feature success stories of "what went right … but also what went wrong" with certain technologies and the brands that market them, he said.
To contact Campbell, email him at [email protected].