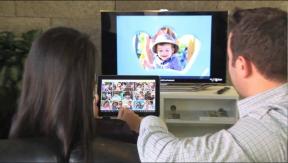 New York — Maserati and Bowers & Wilkins are bringing their Seven Notes World Tour to the U.S. to showcase their flagship products, including the car manufacturer's first model to feature an integrated Bowers & Wilkins car audio system.
The car, the Maserati Quattroporte, is Maserati's flagship, which will be available in the spring.
The tour comes to Los Angeles on June 6 and to New York on June 13. The tour already hit Dubai, United Arab Emirates; Beijing and Shanghai, China; and Tokyo and will reach London on July 17.
The tour venues feature a live performance of the "Seven Notes" tracks by artist and producer Howie B, who has worked with Massive Attack, Bjork and U2. The Seven Notes collection of music tracks was created using the seven distinct notes of Maserati V8 engines. The tracks were produced at London's Abbey Road Studios using Bowers & Wilkins 800 Series Diamond loudspeakers.
Howie B will be supported in the U.S. by a local DJ in both cities. The tracks are available to download exclusively at SevenNotes.com.
The Maserati Quattroporte features an optional 15-speaker Bowers & Wilkins surround system, which also has Harman's QuantumLogic signal processing to deliver surround sound from mono, stereo and multichannel sources and widens the sweet spot to all seating positions.