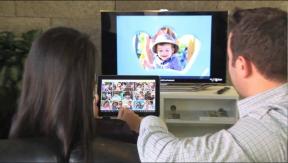 Milford, Conn. – Start-up Bully Sound has launched its second high-end home-audio component, the $7,900 BSC-60s Class A amplifier rated at 2×60-watt into 8 ohms.
In late 2011, the company launched its first product, the BSC-100m Class A 100-watt monaural amplifier at $14,750/pair. Its third product, to be released soon, will be the BSC-LL1 remote control line-level preamplifier at an expected $6,900 to $7,900.
For its next round of products, the company is developing components that will be less expensive but will share much of the same technology, said founder Brett D'Agostino.
D'Agostino, who founded Bully Sound in November 2010, is the son of noted audio designed Dan D'Agostino, who co-founded high-end audio component supplier Krell in 1980. In 2010, the father left Krell to launch component-audio supplier Dan D'Agostino Master Audio Systems.
Bret D'Agostino was technical support and national sales manager for Krell until September 2009. Shortly after leaving, he helped form of Dan D'Agostino Master audio systems. In November 2010, the son formed Bully Sound to design more affordable high-end audio products. He launched the first Bully Sound product in November 2011.
Bully's latest product, the dual-mono BSC-60, is stable to 1 ohm, boosting output to 2×120 watts into 4 ohms, 2×240 watts into 2 ohms, and 2×480 watts into 1 ohm, both channels driven.
At 2×60 watts into 8 ohms, the amp runs at full Class A, but into 4 ohms, the amp run at Class A at up to about 2×80 watts but goes into Class AB mode after that.
The output stage for each channel consists of massive internally mounted heat sink towers to cool the six 230-volt, 17-amp 200-watt output devices. The BSC-60s also lets users reduce the Class A bias on the amplifier via a front-panel rotary switch to 50 percent, or about 30 watts, for a very low power eco mode.
The aluminum powder-coated chassis measures 16.5 by 9.75 by 18.25 inches, and it features custom-machined hardcoat anodized front panel, decorative inserts, and solid-brass machined gold-plated output binding posts.
Frequency response is said to be 20Hz to 20kHz +/- 0.25 dB with THD of less than 0.08 percent at 20Hz to 1kHz, at less than 0.7 percent at 10kHz, and less than 2 at 20kHz at 100-watt output into 8 ohms.
The company is selling through five U.S. dealers and four international distributors, but additional dealers and distributors are lined up to come on board in early 2013, he said. The company will also exhibit at the Rocky Mountain Audio Fest from Oct. 12-14 to meet potential U.S. dealers and international distributors.