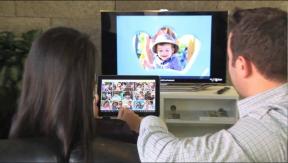 Dallas — Two leading industry retailers received big financial boosts in separate developments this week.
Berkshire Hathaway, the Warren Buffet holding company that owns Nebraska Furniture Mart, agreed to secure a portion of the $107 million in municipal bonds that the town of The Colony, Texas, sold last week to help finance construction of the dealer's new shopping and entertainment complex there.
Nebraska will be the lead tenant of Grandscape, a 430-acre, $1.5 billion development that will feature stores, movie theaters, restaurants, a convention center, a hotel and the chain's third full-line location — a 1.8 million-square-foot retail, warehouse and office facility that it said will house the nation's largest home furnishings store.
Nebraska is investing about $250 million in the project, which is expected to attract 8 million visitors and generate $600 million annually, according to Bloomberg News.
Elsewhere, No. 3 office-supply chain OfficeMax said it will pocket about $129 million from the sale of securities in Boise Cascade, the paper products business it sold off in 2004.
"We're very pleased to have monetized a portion of this non-core Boise asset," said Ravi Saligram, OfficeMax president/CEO. "We have made great strides in optimizing our balance sheet over the past several months [and] are considering the best way to utilize these proceeds to maximize shareholder value."
Latest posts by Alan Wolf
(see all)