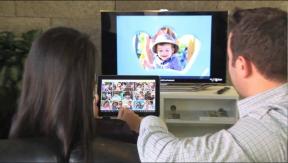 Anaheim, Calif. — BrandSource reported that longtime member and industry veteran Vance Pflanz, president of Pflanz Electronics of Sioux City, Iowa, has suffered a stroke and is currently hospitalized.
BrandSource, which is preparing for its annual convention to take place at Orlando's Marriot World Center March 16-19, released the news about Pflanz along with an "appreciation" in which the retailer is described as "a dedicated and loyal member who has consistently gone above and beyond expectations to serve his industry as well as his community."
Pflanz, who grew up on a family farm in Nebraska, always liked to tinker with electronics and by the late 1950s he repaired TVs and sold vacuum tubes to hobbyists. From there, Pflanz grew his business into "what has become a regional mega-store and 'must stop' for anyone looking for complete, cutting-edge CE solutions and excellent customer service," the buying group said.
BrandSource quoted Spencer Kalker, president of Image Crafters, a store design, merchandising, and strategic planning consultancy for leading A/V specialty retailers, about working with Pflanz.
"What impresses me most about Vance is that he's always positive, upbeat, engaged in the industry and eager to learn," said Kalker. "He also wears his community hat 24/7. We worked on a Boys Club of Sioux City home-theater project last year, and he wanted to make sure everything was perfect. It wasn't just a job. Doing it right was extremely important to him."
When Kalker worked with Pflanz several years ago on a store remodel, he was struck with Pflanz's desire to think out of the box in order to make it enticing and appealing to shoppers.
"I remember him saying, 'I want us to create something that people would drive from Omaha to see,' " said Kalker. "He strove in every way possible to make his store as sophisticated and unique as it could be. Pflanz Electronics has become a 'go-to' stop for anyone in the area looking for the latest CE products — and yes, that includes people from Omaha!"
Always interested in collaborating with fellow members of the CE industry, Pflanz has been an active member of the Consumer Electronics Association (CEA) and has served on the BrandSource board and as TWICE can attest, has attended literally hundreds of local and national industry functions over the years.
"Vance is a remarkable individual with a unique combination of attributes," said Bob Lawrence, CEO of BrandSource, in a statement. "He's exceptionally smart, highly skilled at marketing, well-liked by his customers and colleagues, and he's fearless when it comes to embracing change. That's rare. Vance has made major contributions to our members and to the industry. We salute him."
Cards and letters can be sent to Vance at the following address: Westwood Nursing & Rehab Center, Attn: Vance Pflanz, 4201 Fieldcrest Drive, Sioux City, IA 51103.
Latest posts by Steve Smith
(see all)