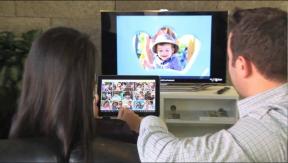 Tustin, Calif. — BrandSource will host "BrandSource Women In Business" events at its biannual conventions to give women in the appliance, electronics and home furnishings industries an ongoing platform to network, socialize, discuss important issues and share experiences with each other.
The gatherings will be held on a twice-yearly basis, in March and August, at BrandSource's conventions.
"We had our first event at the Spring Summit in Orlando last month, and there were over 40 attendees — a remarkable turnout," said Judy Lawrence, industry expert spearheading the group. "We're very excited about meeting on a regular basis with other women to brainstorm new ideas, discuss everyday business issues and discover new opportunities for growth. We plan to have guest speakers and roundtable discussions, as well."
Lawrence said, "I've had many opportunities to communicate with women in the appliance industry over the years," she said. "After reflecting some of those conversations, I realized we really need to establish our own group — to connect, brainstorm, hear speakers, set up blogs, and take advantage of the many resources that are available to us — especially women who are running their own businesses."
The BrandSource Women In Business group is for anyone involved in appliance, electronics and home furnishings industries, including women in finance, marketing, advertising, customer service and sales. Women in other industries will be welcome to present or attend, as appropriate.
"Of all of the Fortune 500 companies, only 21 are led by women, yet women own 40 percent of businesses in the U.S.," said Lawrence. "And in our industry, women make the majority of purchase decisions for the household. There's not a doubt in my mind that if we really tune in to the fact that the majority of our customers are women, and if we hire capable women to deal with those customers, our businesses will grow."
The next BrandSource Women In Business event will be held at Caesar's Palace during the 2014 Convention & Expo in August. For more information, contact Judy Lawrence at [email protected]