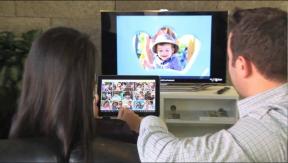 New York — The Bluetooth SIG and Alliance for Wireless Power (A4WP) today announced the signing of a memorandum of understanding that aims to embed "smart wireless charging" capabilities into all devices using the Bluetooth Smart radio standard.
As a first step, the Bluetooth SIG has issued a universally unique identifier to the A4WP for adoption in its baseline system spec that utilizes the Bluetooth Smart radio standard to carry the session management and power control between an A4WP charging station and any A4WP-certified device.
In a joint statement, the Bluetooth SIG and A4WP said the benefits of such an integration will include the quicker initiating of a charge when a device comes into contact with charging surfaces; improved power control features, such as giving one device prioritized charging when multiple devices are charging at the same time; and the creation of a new class of applications by OEMs and developers to leverage smart wireless charging with capabilities such as mobile payments and location-based services, among others.
"By combining Bluetooth Smart with magnetic resonant wireless power-transfer technology, the A4WP delivers a next-generation user experience that features one charging station to many simultaneous devices; freedom of placement on tabletops, desktops and automotive environments; and charging solutions that scale seamlessly from wireless headsets to smartphones, to tablets and laptops," said Dr. Kamil A. Grajski, president of the A4WP.
Suke Jawanda, chief marketing officer of the Bluetooth SIG, added: "Adoption of Bluetooth Smart into A4WP wireless power technology allows us to completely reimagine what wireless charging is and does. It opens the door to an entirely new class of wireless power applications, services and communication solutions that can activate when devices come into contact with wireless charging surfaces — maybe ordering and paying for a meal by simply putting your phone on a table. The opportunities are limitless, but made more realistic through this partnership."
Latest posts by John Laposky
(see all)