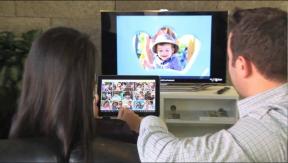 Waterloo, Canada – BlackBerry's operating and net losses surged in its fiscal third quarter as the company, vowing to remain in the smartphone market, said it entered into an agreement with Foxconn to manufacture a consumer smartphone for Indonesia and for other fast-growing markets early next year.
"While our enterprise services, messaging and QNX embedded [automotive] business are already well-positioned to compete in their markets," said newly appointed excecutive chairman/CEO John Chen, "the most immediate challenge for the company is how to transition the device operations to a more profitable business model."
For the third quarter ending Nov. 30, BlackBerry posted an operating loss of $5.03 billion, up from a second-quarter operating loss of $1.43 billion and a year-ago $230 million loss.
For the nine months ended Nov. 30, the company posted an operating loss of $6.63 billion compared to a year-ago operating loss of $1.22 billion.
The company's third-quarter net loss rose to $4.4 billion, up from the third quarter's $965 million net loss and compared to a year-ago $9 million net profit. For the nine-month period, the net loss hit $5.45 billion, up from a year-ago net loss of $744 million.
As for revenues, third-quarter sales fell to $1.19 million from the third-quarter's $1.57 billion and the year-ago $2.73 billion the company
North American revenue fell to $340 million from the second quarter's $414 million and a year-ago $647 million.
In the quarter, smartphone sales fell to 1.9 million from the second quarter's 3.7 million.
In announcing its OEM manufacturing agreement with the world's largest manufacturer of electronic products and components, Chen said the deal "demonstrates BlackBerry's commitment to the device market for the long-term and our determination to remain the innovation leader in secure end-to-end mobile solutions."
With the deal, BlackBerry will "focus on what we do best — iconic design, world-class security, software development and enterprise mobility management –while simultaneously addressing fast-growing markets leveraging Foxconn's scale and efficiency that will allow us to compete more effectively."
Under the deal, Foxconn will manufacture products for BlackBerry in Indonesia and Mexico, but BlackBerry will own all of its intellectual property and perform product assurance on devices as it does currently with all third-party manufacturers, the company said.
BlackBerry also said it "will focus heavily, via internal development, on market segments where its continuous innovations in secure hardware, software and services remain critical and integral to enterprise and government customers." BlackBerry will also focus on driving adoption of its BlackBerry Messenger service to non-BlackBerry smartphones, deliver real-time secure messaging through its Network Operations Center (NOC), and grow its enterprise mobility and mobile-device-management business for its own and other-brand smartphones.
Latest posts by Joseph Palenchar
(see all)