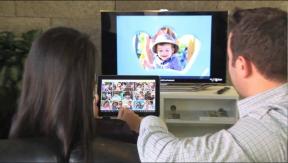 New York — CE retailers and their suppliers are expected to make out well over Black Friday weekend, when some 31 percent of consumers said they plan to buy electronics.
According to a pre-Black Friday survey by the Consumer Electronics Association (CEA), most expect to buy a tablet (30 percent), followed closely by laptop computers (29 percent), video game consoles (29 percent) and TVs (22 percent).
As CEA chief economist and senior research director Shawn DuBravac noted, "Tech is challenging other popular product categories, such as clothing, as the big winner this holiday shopping weekend."
All told, some 140 million Americans are expected to hit the stores and shopping sites this weekend, whipped into a buying frenzy by a month-long buildup of pre-holiday promotions, daily deals, flash sales and doorbuster events.
Of those, some 33 million plan to shop on Thanksgiving, according to a survey by the National Retail Federation (NRF), which may inspire additional holiday store openings next year. Only a handful of big-box holdouts remain, including Costco, The Home Depot and, on the East Coast, P.C. Richard & Son, as a growing legion of retailers succumbed to the competitive pressures of holiday creep, turning Thanksgiving into "Red Thursday."
h.h.gregg, which will open its doors for the third consecutive Thanksgiving, said it acquiesced to customer demand and a competitive environment in which Kohl's and even Macy's joined the fray. "Everyone is more excited to accomplish their shopping early," marketing senior VP Jeff Pearson told TWICE. "They spent time with the family and they were ready to get out."
He added that the chain's commissioned-based staff "knows it's a long couple of days, but it's a good opportunity to make money."
At the tail end of the weekend, Cyber Monday, an invention of the NRF, also continues to gain traction. Walmart said it was its best online sales day ever last year, and a separate poll by comparison shopping site PriceGrabber, found that 43 percent of shoppers believe retailers reserve their best deals for the Monday after Thanksgiving.
To tap into those sales, consumers are increasingly employing mobile devices, with fully half using their smartphones over Thanksgiving weekend to shop and look for discounts, the PriceGrabber poll showed. Their strategies: 50 percent planned to showroom; 40 percent said they would review Black Friday sales online before heading into the stores; 36 percent checked email alerts and push notifications from their favorite retailers; 30 percent did some shopping via their mobile device on Cyber Monday; and 22 percent planned to take photos of products and share them with family and friends.
h.h.hgregg's Pearson agreed that "people are definitely shopping this way," based on traffic to the company's mobile site and the increase in marketing emails that are opened via phones and tablets. He said the chain is leveraging the trend this holiday season by investing more in digital media, and is even using it to drive in-store sales with a "Black Friday On Us" sweepstakes promotion that requires a mobile app and store visit to win.
Latest posts by Alan Wolf
(see all)