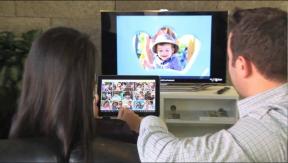 Washington – Amazon.com founder/CEO Jeff Bezos will receive a Gold Award from the National Retail Federation (NRF), the trade group's top honor.
Honorees are selected each year by select members of the NRF board who comprise its award Ccommittee.
"In this highly competitive industry, it's important for retailers to continue to evolve with their customers' expectations, while also thinking outside the box when it comes to innovation and consumer value," said NRF president/CEO Matthew Shay. "We know we don't have to look far to find our award winners each year as retailers are some of the most ground-breaking companies in the world, setting examples for other industries in customer service and experience, innovation and leadership."
The retail trade association said its Gold Medal is given to an individual who has served the industry with distinction and achieved a national reputation for excellence. The recipient has also displayed creative genius and inspirational leadership and has won the respect of fellow merchants for devotion to the retail craft.
Under Bezos' leadership, Amazon.com continues to re-invent both itself and entire industries in pursuit of being the world's most customer-centric company, NRF noted. Besides its global online retail business, bestselling Kindle e-readers and tablets, and world-class digital media ecosystem, Amazon also empowers companies and governments in over 190 countries around the world with the leading cloud computing infrastructure through its Amazon Web Services offering.
Other NRF honorees include Crocs, Kohl's and Lululemon Athletica. All will accept their awards at the Annual Retail Industry Luncheon during NRF's Annual Convention and Expo, running Jan. 13-16 at the Jacob Javits Center in New York. Designer Donna Karan will be the luncheon's guest speaker.
Latest posts by Alan Wolf
(see all)