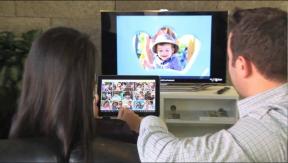 Minneapolis — George Sherman, who oversees Geek Squad as Best Buy's services senior VP, is leaving the company after nearly four years in that role.
Best Buy did not disclose his departure date or a successor, the Minneapolis Star Tribune reported.
Under Sherman's watch the services unit remained one of Best Buy's most profitable operations. During his tenure Geek Squad extended its reach beyond consumers and small businesses to provide outsourcing services to national organizations like AARP; companies including AIG and Verizon; other retailers including Target and Car Toys (recently concluded); and third-party sellers such as carrier master agents, IP telephony, and wiring and cabling resellers.
Geek Squad also expanded its capabilities last year with the $40 billion acquisition of MindShift Technologies, which provides managed IT, Cloud, data center and other professional services across the U.S.
Sherman also started selling Geek Squad services on eBay, and began cross-training its technicians to address connected products and systems in emerging sectors like home health monitoring, electronic medical records, energy management, security and Cloud services.
He joined Best Buy from The Home Depot in 2009, where he was home services senior VP for four years. Before that he was operations executive VP at the Target-owned Mervyns department store chain, and also served as a regional VP at Target.
Latest posts by Alan Wolf
(see all)