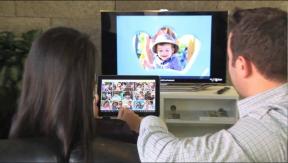 Minneapolis – Best Buy's second-quarter profits rose over 2,000 percent to $266 million as cost cuts and stabilizing comp sales helped boost the bottom line.
But the company said short-term disruptions from the installation of Samsung and Microsoft in-store shops blunted sales during the period.
Total revenue slipped 0.4 percent to $9.3 billion and comp sales edged down 0.6 percent for the three months ended Aug. 3.
During the quarter the retailer also received $649 million from the sale of its half-interest in Best Buy Europe; raised $500 million in a public bond offering; and received the first $30 million from a $229 million price-fixing settlement with LCD panel manufacturers.
In the U.S., total revenue increased 0.1 percent to $7.8 billion thanks to the addition of 57 Best Buy Mobile stores, while comps declined 0.4 percent due to the rollout of the Samsung Experience Shops and Windows Stores departments and other merchandising changes on the sales floor.
Excluding the disruptions, comp sales would have been flat to slightly positive, the company said. In contrast, online sales rose 10.5 percent to $477 million, reflecting increased traffic and higher average orders.
On the product front, mobile phones and major appliances both enjoyed strong growth, but their gains were partially offset by declines in gaming, digital imaging and other categories.
Broken out by category, majap comps rose 13.7 percent; computing, mobile phones and e-readers comps rose 2.2 percent; CE comps fell 7.3 percent; entertainment comps fell 27.7 percent; and services, including service contracts, extended warranties, computer related services, product repair, and delivery and installation, fell 7.2 percent.
In a statement, CEO Hubert Joly said the company has made "measurable progress" on its Renew Blue turnaround initiative, including the elimination of an additional $65 million in annualized costs, for a total of $390 million toward his target of $725 million.
Joly, who joined the company one year ago this month, also pointed to improving customer satisfaction and in-store close rates; a "buy online, ship from store" pilot program in 50 stores; the in-store shop rollouts; and the increase in online comps.
Looking ahead, executive VP and chief financial officer Sharon McCollam said the company will continue to invest in competitive price reductions; will increase its marketing spend in mobile and majaps; and will continue to revamp BestBuy.com and remerchandise the sales floor.
Latest posts by Alan Wolf
(see all)