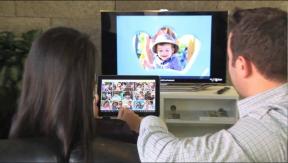 Minneapolis – Best Buy reported a $13 million loss from continuing operations for its fiscal third quarter.
That compares with net earnings from continuing operations of $173 million for the prior year's fiscal third quarter.
Net sales slipped 3.5 percent to $10.8 billion for the three months, ended Nov. 3, and comp-store sales declined 4.3 percent.
"In line with trends experienced over the last three years, Best Buy's third-quarter financial performance was clearly unsatisfactory," said president/CEO Hubert Joly. "The results we are reporting today only strengthen our sense of urgency and purpose."
Within the U.S., revenue fell 4.7 percent to $7.7 billion and comp-store sales dipped 4 percent, as gains in mobile phones, tablets, e-readers and majaps were more than offset by declines in notebooks, gaming, digital imaging and TV.
Online sales rose more than 10 percent to $431 million.
U.S. operating income fell 80 percent to $50 million, and gross profit declined 9 percent to $1.9 billion, reflecting a low-margin mix of mobile phones and TVs, as well as a pause in tablet and notebook sales as consumers awaited key fall product launches.
Looking ahead, Joly pointed to the company's "Renew Blue" initiative, unveiled last week at an investors' conference, which he described as "a set of priorities to begin re-invigorating the company's performance and rejuvenating Best Buy."
Latest posts by Alan Wolf
(see all)