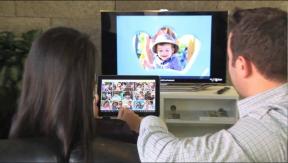 Minneapolis – Best Buy will rebrand 500 of its computer departments as Windows Stores beginning later this month.
The move follows the rollout of some 1,400 Samsung Experience Shops to all Best Buy flagship and Mobile stores this spring, and provides a more formal merchandising alternative to the dedicated Apple sections located within 740 of Best Buy's more than 1,000 big-box stores.
According to a Best Buy spokesman, the move essentially represents a refresh of the current computer department. The Windows Stores will continue to occupy the same square footage and floor location, and the sections will continue to offer a variety of products and brands that utilize the Windows OS.
Windows-based phones, tablets and Xbox gaming systems will also be represented within the re-christened departments, and will also continue to be merchandised within the mobile and gaming departments.
Like the Samsung and Apple areas, the Windows shops will be manned by a mix of Microsoft-supplied sales staff and specially-trained Best Buy associates.
The sections, which range from 1,500 to 2,200 square feet, will feature an "innovation space" highlighting a variety of Windows scenarios across devices; a showcase section with the latest Windows-based PC form factors such as ultrabooks, convertibles, detachables, all-in-ones and portable devices; and a stand-alone area featuring Microsoft Surface.
Latest posts by Alan Wolf
(see all)