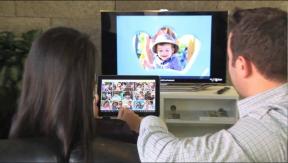 Minneapolis — Best Buy's holiday policy of matching online and local competitors' prices will be made permanent.
The holiday offer, which informally continued into the new year as the retailer wrestled with its pricing strategy, will be extended indefinitely under Best Buy's new "low price guarantee" policy, which officially goes into effect March 3.
Like its predecessor, the new policy covers more than a dozen major e-commerce sites and most CE and appliance products.
Last month president/CEO Hubert Joly said price-matching, along with a compelling assortment and increased employee training, contributed to stabilized holiday sales.
The move follows similar price-match strategies recently enacted by Target and hhgregg which, like Best Buy's, are aimed at combating showrooming. Indeed, in making the announcement, Best Buy said its new price-match guarantee is "signaling the end" of the mobile phenomenon.
Under the terms of the policy, Best Buy will price match all local retail competitors and 19 major online competitors (excluding third-party sellers) in all product categories and on nearly all in-stock products, whenever asked by a customer. The guarantee extends to sites operated by Amazon.com, Apple, B&H Photo, Buy.com, Crutchfield.com, Dell, hhgregg, HP, Home Depot, Lowes, Newegg.com, Office Depot, OfficeMax, Sears, Staples, Systemax (TigerDirect.com), Target and Walmart.
Appliance and electronics hardware products include audio hardware, video hardware, cameras, camcorders, desktop computers, notebook computers, e-readers, tablets, TVs, MP3 players, small appliances, major appliances, gaming handheld devices and consoles.
Best Buy said in October that its store personnel were authorized to match prices on a case-by-case basis, and that its holiday price guarantee formalized and trumpeted the policy.
Latest posts by Alan Wolf
(see all)