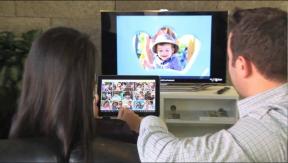 New York — Best Buy is partnering with solar-panel installer Solar City to provide residential solar-power systems.
According to numerous online reports and the partners' own website BestBuySolarCity.com, third-party leasing deals for residential customers will be available via 52 Best Buy stores in Arizona, California, New York and Oregon.
In a report this morning on ThinkProgress.org, the third-party leasing option is called the most viable option now because "there are still some blockages. States are still figuring out how to adjust to the arrival of distributed solar, because traditional regulations have locked the market into a specific relationship between utilities and customers, with certain expectations from each."
BestBuySolarCity.com does not mention specific pricing or fees for equipment, installation or when the service will be available.
But the sales pitch on the site says, "SolarCity can put a solar-power system on your home at no cost to you and sell you the energy it produces for less than you currently pay. We pay for the system, you pay less for the energy. It's that simple … free installation, no big upfront costs, low energy rates for years [and] ongoing maintenance at no added cost." And if consumers make the switch in a "Best Buy Spring Green Promotion" and "convert your home to solar," they receive a $100 Best Buy gift card.
The site also features two videos: one about installation and maintenance, and an introduction to solar power.
Latest posts by Steve Smith
(see all)