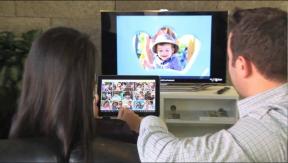 Minneapolis — More than 1,000 Best Buy stores in 47 states will open at 6 p.m. local time on Thanksgiving evening, and they will remain open until 10 p.m. local time on Friday, Nov. 29.
In a statement, the retailer said, "The key to Best Buy's transformation is its singular focus on customer service, including giving consumers the opportunity to shop when and where they want. Last year, millions of people made it clear that they wanted to shop on Thanksgiving evening. Given this trend, the company designed this year's holiday plan with a variety of shopping options, including multiple doorbuster deals throughout the night on Thanksgiving and into the morning on Black Friday."
Best Buy begins the week of Black Friday with special events for My Best Buy members, at which the company's best customers will receive early access to the hottest holiday deals. In addition, BestBuy.com will have deals in the days leading up to Thanksgiving, along with Cyber Week deals starting immediately after Black Friday.
The retailer also said, "There is no doubt that the decision to open earlier than last year on Thanksgiving affects Best Buy, but much of the internal feedback we have gotten so far reflects our collective desire to serve customers and have a successful holiday. All affected hourly store employees will, of course, receive holiday pay."
Because of laws in Maine, Massachusetts and Rhode Island, stores in those states will not open until Black Friday. Its five stores in Maine will open at 12:01 a.m. on Nov. 29. The 27 stores in Massachusetts and one Rhode Island store will open at 1 a.m. on Nov. 29. Its three Best Buy stores in Puerto Rico will also open at 12:01 a.m. on Nov. 29.
A small number of additional locations across the country may have varied hours because of county or municipal laws. Best Buy and Best Buy Mobile stores located in shopping malls may have their hours adjusted based on the operating hours of the mall. Best Buy Mobile stores not located in malls will open at 6 p.m. on Thanksgiving.