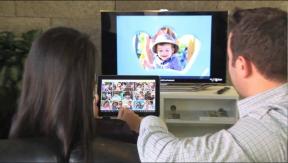 Minneapolis – Best Buy will open 33 new stand-alone Mobile shops across eight states in October and November, raising the store count to 406 locations nationwide.
The rollout is part of a rapid expansion plan, announced last spring, to add 100 Best Buy Mobile stores through March.
The company hopes to ultimately operate 600 to 800 locations by 2015.
The build-out comes amid strong demand for smartphones, tablets and other mobile devices, and Best Buy's retail store strategy of "increasing points of presence while decreasing overall square footage for increased flexibility in a multichannel environment," a spokesperson told TWICE.
Unlike their predecessors, most of the new stores will open outside of shopping malls. Only 23 of the current 373 Best Buy Mobile stores are in off-mall locations.
No changes are planned for the stores' format or assortment, which includes mobile phones, tablets, e-readers, Ultrabooks (in select stores), MP3 devices and accessories for all.
Markets for the new stores include:
• Minnesota (seven locations)
• Texas (six locations)
• Florida (six locations)
• Washington
• Missouri
• Pennsylvania
• New York
• North Dakota
Best Buy launched the Mobile chain in 2006 in partnership with Britain's Carphone Warehouse. It bought out the business last year, which contributed to a $1.7 billion fourth-quarter loss.
The chain is one of the company's fastest-growth areas, and boasts one of the largest selections of mobile products and accessories under one roof, with an assortment of more than 90 handsets (depending on local carrier coverage and store format). Smaller mobile departments are also located within all 1,103 Best Buy flagship stores.
Dedicated Mobile employees receive a minimum of 80 hours of training, the company said, and provide a free "walk out working" activation service which includes email account sync, Bluetooth headset set up, and contacts transfer.
The stores currently carry all models of Apple's iPhone 5, as well as the new Kindle, updated Kindle Fire and Kindle Fire HD 7-inch 16GB model, and are running two sales promotions: free select smartphones with a two-year activation, and a Reward Zone upgrade to premier silver status with the purchase and activation of a new phon
Latest posts by Alan Wolf
(see all)