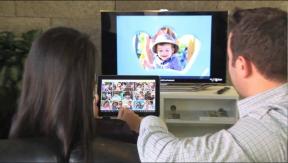 Minneapolis – Sony Electronics' three-step line of 4K Ultra High-Definition TVs are rolling out to Best Buy stores this week.
Nearly 750 locations will carry the XBR-X900 series, which includes Sony's 84-inch flagship and recently-released 65- and 55-inch displays.
The LED TVs are Best Buy's first Ultra High-Definition models.
The 4K sets will formally go on sale this Sunday, and BestBuy.com is already taking pre-orders for the 55- and 65-inch models, a Best Buy spokesperson told TWICE.
Within stores, a limited number of 84-inch sets will be merchandised within Best Buy's super-premium Magnolia in-store Home Theater shops and Design Center departments.
The 55-inch 4K model will be displayed on Best Buy sales floors within a Sony-branded standalone "smart wall" fixture that stands about six feet high.
The 65-inch model will be merchandised within both the Magnolia sections and Best Buy stores proper, depending on store configurations and space availability.
The TVs will carry Sony's suggested retail step of $5,000, $7,000 and $25,000.
Best Buy is the first national chain to carry Sony's 4K series. The XBR-84X900 was released late last year, while the XBR-65X900 and XBR-55X900 models began shipping to A/V specialty dealer last month.
Earlier this year Sony Electronics U.S. president Phil Molyneux said the manufacturer would be very selective in its choice of 4K channel partners. "It's not just 'let's ship to everyone and hope it happens,'" he said.
Latest posts by Alan Wolf
(see all)